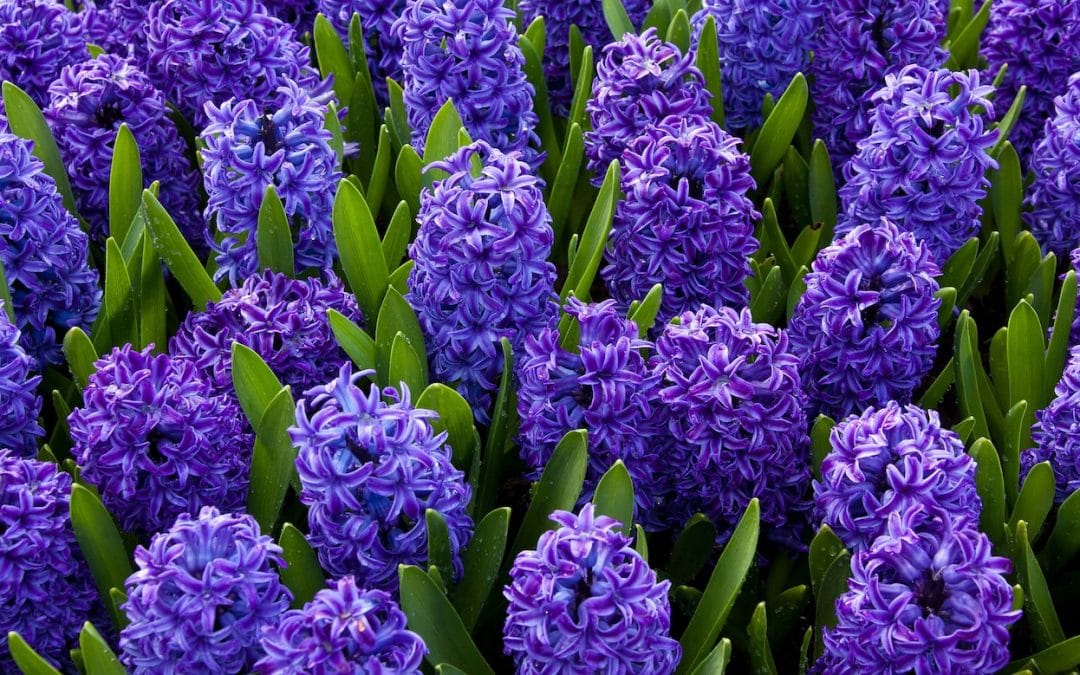 The Sweet Scent of Spring.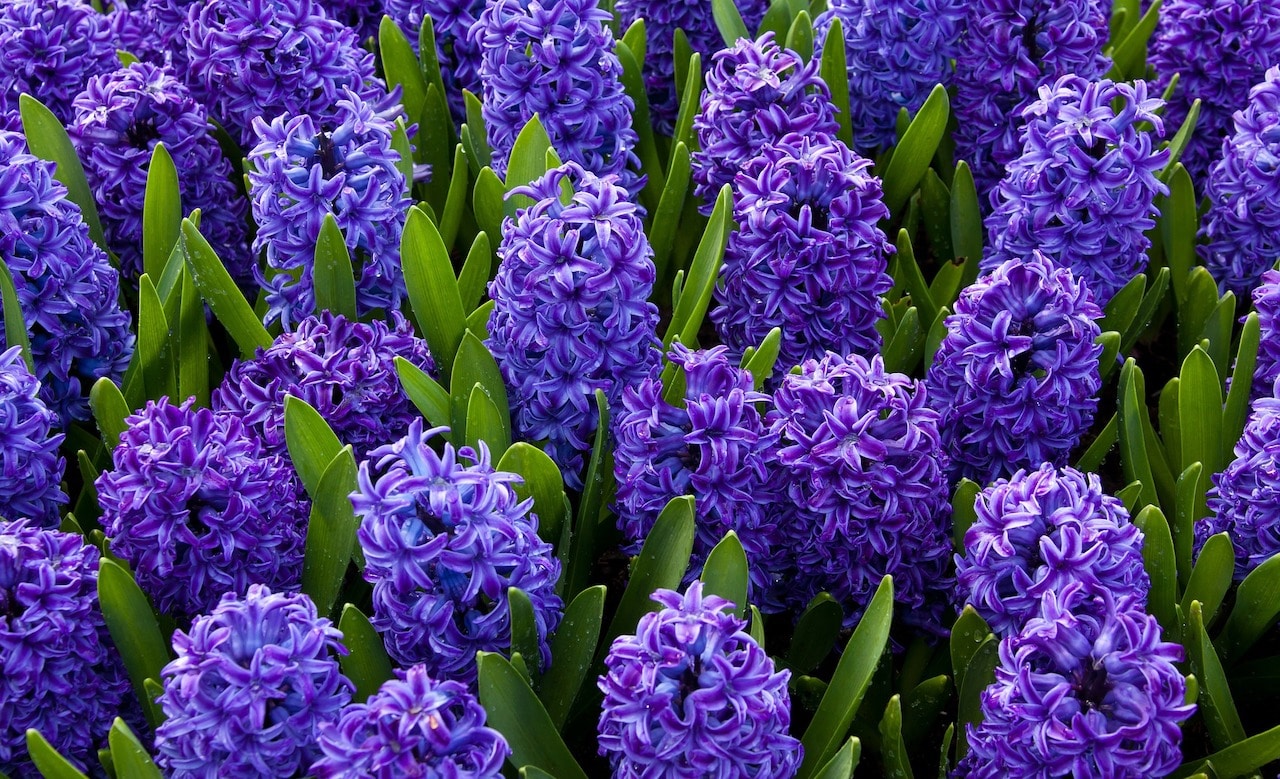 Nothing says "Spring" like hyacinths. Of the three colors available - pink, purple and white - purple has the most fragrance of all.
Around February, when my sanity is pushed to the max from endless dark, cold, snowy days of winter, I find a taste of spring at the grocery store's floral department. That's when they start putting out pots of daffodils, tulips, paperwhites and hyacinth in an array of colors. I always roll my shopping cart straight over for a little smell-fest.
I'll find the biggest hyacinth on display, close my eyes, and lightly inhale. I'm immediately transported into the future with the promise of sunnier, warmer and greener days ahead. With one whiff I'm more peaceful and my entire attitude is transformed right there at the market.  Of course I have to purchase a few for my windowsill so that my game can continue at home - lol!
In the fall, I'll plant them in my side garden so they'll bloom again but somehow they never come up as big the following year. I think I need to separate out the bulbs better or something. I really should research it.
At any rate, if you feel yourself coming down with the winter blues head to the floral department at the grocery store, a florist, or to a garden center and bring home a few pots of these purple beauties. They'll fill your home with the sweet scent of bliss and the promise of happier days to come.
Purple Peace Out!
Hits: 116